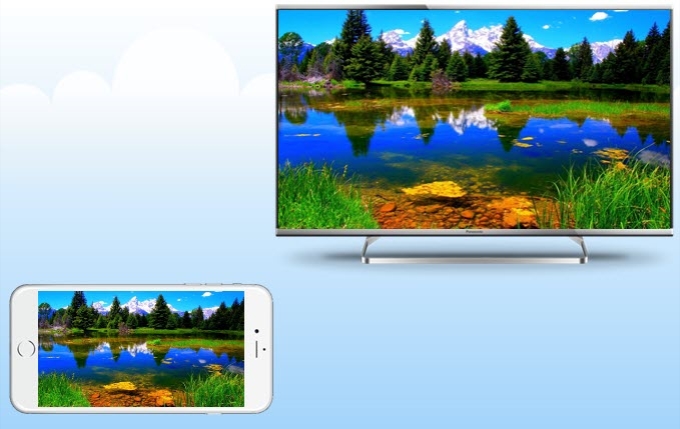 Sometimes, you may feel that the screen on the iPhone is too small to display videos, photos, movies, so you'd like to stream them to TV to enjoy them on a larger screen. Now, with the release of Panasonic Viera TV, it is possible to stream multimedia content from your iPhone to the TV. However, you might not know how to mirror iPhone to Panasonic TV. Here we are going to show you the step-by-step guides for finishing this job.
How to mirror iPhone to Panasonic TV
ApowerMirror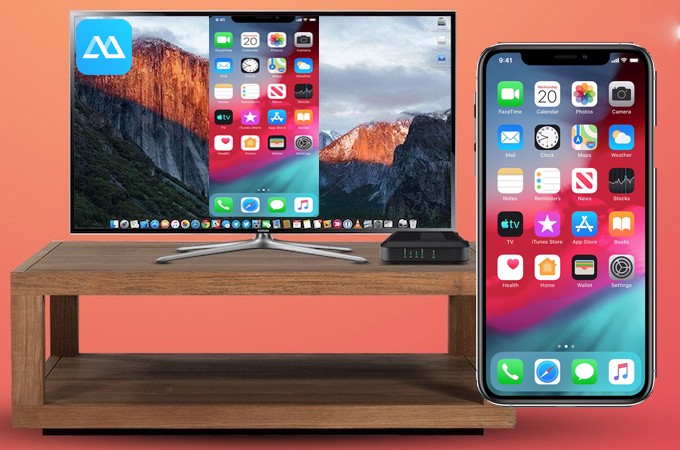 One great way is to use a third-party mirroring app called ApowerMirror. It is a versatile app that works with iOS, Android, Windows, and Mac devices. Being supported on all types of platforms already gives you the assurance of good performance and reliable service. What it does, it mirrors devices across all platforms easily. You can wirelessly connect or use a USB cable and control your mobile on your PC or TV. Indeed it is a great tool to mirror the iPhone to Panasonic TV. Get started by following the guide below.
Visit the official website of ApowerMirror and download the app on your PC. On your, iPhone goes to App store search for ApowerMirror.

Connect your computer and your iPhone under the same Wi-Fi connection.
Launch the app on both devices.
Get the code on your TV an type it on your phone. You will see the PIn field at the upper right side of the interface. Click the first icon and the pin field will appear.
Now wipe up to reveal your control panel and tap on "Screen mirroring". Next tap on the name of your PC.
Finally tap on "Start Mirroring" button to begin reflecting your phone.
Use HDMI adapter cable
HDMI adapter cable, which is also called Lightning Digital AV Adapter by Apple, can output videos, slideshows, websites, apps and whatever content displayed on your device to an HDMI-equipped TV, projector or another compatible device. Please bear in mind that this lightning cable can't output full HD quality so your photos may have a little quality loss.
The steps to mirror iPhone to Panasonic TV with HDMI adapter cable:
Buy a Digital AV Adapter cable from the Apple store if you don't have one.
Plugin your iPhone to the adapter cable through the lightning connector which is usually the port used to charge the iPhone. Use a high-speed HDMI cable to hook up the adapter to your Panasonic TV.
Open "Settings" on your TV and choose the corresponding HDMI input source.
Display the content on your iPhone and view it on TV.
Use Panasonic TV Remote 2
TV Remote 2 is designed especially for users to operate their Panasonic Viera TVs comfortably and easily. You can use it as a remote control, pad control and keyboard. With it, you can transfer photos, videos, songs, webpages, and other data from your phone or tablet to the Viera TV and vice versa. Just with one simple swipe, you can stream the content from the phone to the Viera TV. Moreover, you can also adjust the quality of the image.
To connect an iPhone to a Panasonic TV, follow these simple steps.
Open the App Store on your iPhone and search for Panasonic TV Remote 2. Proceed to install and open it.
Let your iPhone and Panasonic TV connect to the same WiFi network. TV Remote 2 can pair the two devices automatically when it finds that they are under the same WiFi network.
Click the "three-line menu" icon and select the "Swipe & Share" option. If you are a first-time user, click the circled "i" icon and watch the video tutorial to learn how to operate it.
To share your photos or videos on the TV, just go to swipe forward them.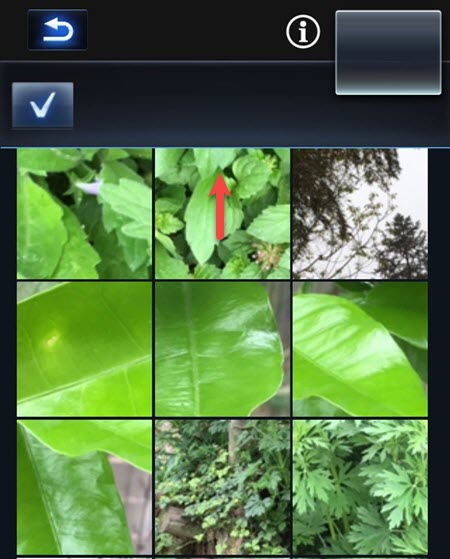 An HDMI adapter cable is stable to use and doesn't require you to make configurations. However, it costs nearly $50. TV Remote 2 is free to use, but you must make sure that you have a stable WiFi network. The way might be the best choice if you like staying at home and intend to stream movies or videos to TV to watch more clearly. Choose the more suitable one to do screen mirroring iPhone to Panasonic TV based upon your needs.