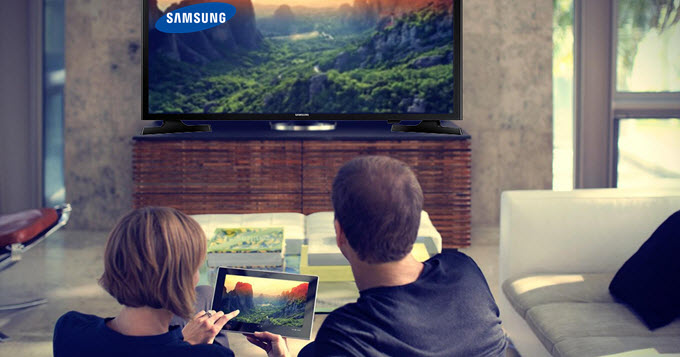 iPhone is a compact device that allows you to do a lot of things which includes internet surfing, accessing your social media page, watching movies, as well as playing games, among many other possibilities. But sometimes, the iPhone's screen seems to be too small and you want to project your activity onto a larger screen. Now if you wonder how you can mirror iPhone to Samsung TV, then here are several feasible ways that you can utilize to enjoy your iPhone's activities on a larger screen.
Three Ways to Mirror iPhone/iPad to Samsung TV
ApowerMirror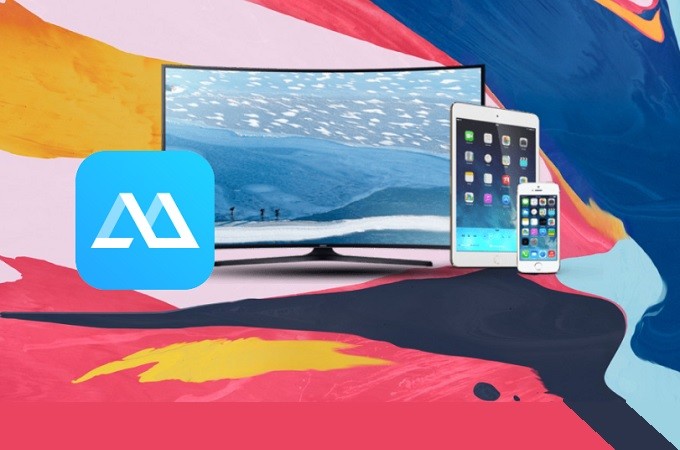 Number one on the list is ApowerMirror.This app is compatible with Android devices iOS, Windows, Linux, and Macintosh. Most importantly, it is supported by different kinds of Android tv and Smart TVs that include Samsung TVs. Through a power mirror, you can directly connect your iPhone to your tv using pin or QR code. You just need a stable Wi-fi connection and USB cable then you are good to go.
Download and install ApowerMirror on your computer and on your mobile device. You can use the download buttons below.
Now get an HDMI cable and connect it to your tv and your computer.You have to make sure That the source of your tv is in HDMI mode.
Now initiate the connection by detecting your computer on your mobile device
Wait until your pc name appears and tap it.
The mirroring will then begin.
Since your computer is connected to your tv then mirroring will then be reflected
LetsView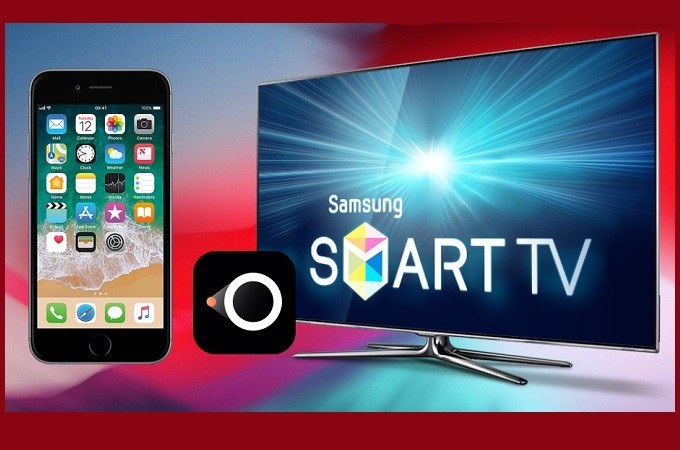 Next on the list is LetsView. This is the most practical way the mirror iPhone to Samsung TV. This app is not limited to mobile devices but it can also mirror pc to pc and across other devices platform. Also, it is an app you can use to screen record, capture and annotate. If you cannot download the app on your TV you can still use it using a bridge-like PC. How? Follow the guide below.
Download install the app on your pc and iPhone.
Get an HDMI cable and connect it on your tv and pc.
The connection will be initiated on your phone. Wait until your pc name appears. Tap it and the mirroring will begin.
Now swipe up to reveal your control center then tap "Screen Mirroring" finally tap the name of your PC. From there the mirroring will then begin.
Since your computer is connected to your TV it will be then reflected.
Mirror for Samsung TV
The first way to mirror an iPhone to a Smart TV is by using an application called Mirror for Samsung TV. This application is capable of mirroring any iOS device's screen activities onto a Samsung Smart TV. It is a handy tool that can be purchased on iTunes for around 9.99 dollars. There are specific Samsung TV models that this program supports, which includes 2012 to 2017 models. It works through internet access, so a stable internet connection is required. To connect iPhone to Samsung TV, here are the simple steps that you need to follow.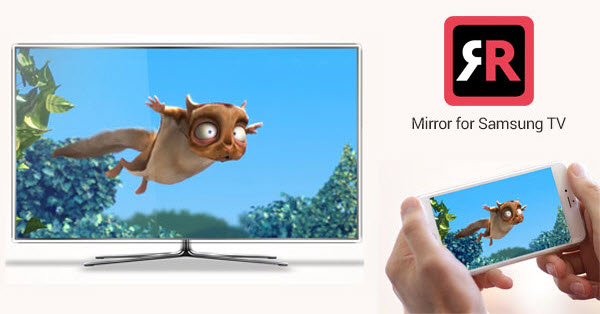 Get and install Mirror for Samsung TV from App Store on your iOS device.
Once installed, open the tool and wait till you see the Samsung Smart TV icon appearing on the screen and tap it.
After that, a prompt will also be displayed on your Smart TV, after which through your remote control press "Allow".
At this point you must enable screen recording by going to "Settings"> "Control Center", and then toggle the "Access Within Apps", Next is to tap on "Customize Control" look for screen recorder and turn it.

Get back to the tool's interface, where you need to go through all of the prompts and it will launch YouTube as a trial.
To begin the actual mirroring, launch the "Control Center" and then activate the screen recording function.
From here, you can enjoy different activities from your iOS screen right into your Samsung Smart TV.
This is a good method to use if you are not fond of wires and other additional devices, for this method can be used wirelessly. However, there's a few seconds lag of the actual mirror, so if you like a snappy mirroring you need to check it out first.
Lightning Digital AV Adapter and HDMI Cable
Another way to mirror iPad to Samsung Smart TV is by using a Lightning Digital AV Adapter and an HDMI Cable. This is a more stable way of mirroring since it's connected by a wire and not through an internet connection. The adapter is built with an ARM chip and 256MB of RAM which is responsible for the iOS device mirroring. With this method, you will get a 900p maximum resolution in short full HD. To mirror your screen with this, here are the steps to follow below.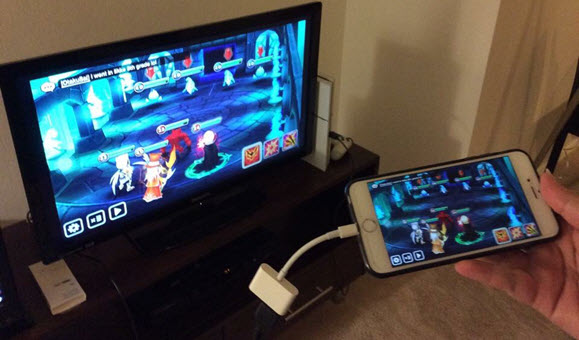 You need to connect the lightning end to the Lightning port into your iOS device.
Connect the HDMI end to an HDMI cable which connects to your Smart TV.
After that, slide the charger cable right into the charger port of the adapter.
Now change your TV source and switch it to HDMI port and your iPhone home screen will then be shown instantly.
You can then play any media or anything on your iPhone and it will be displayed on our Samsung TV.
This method is more stable compared to the wireless process that we talked about above. The mirroring is more accurate than the first method. But you need to buy the adapter and the HDMI cable as well which is quite costly, and is only capable of projecting a maximum of 900p resolution.