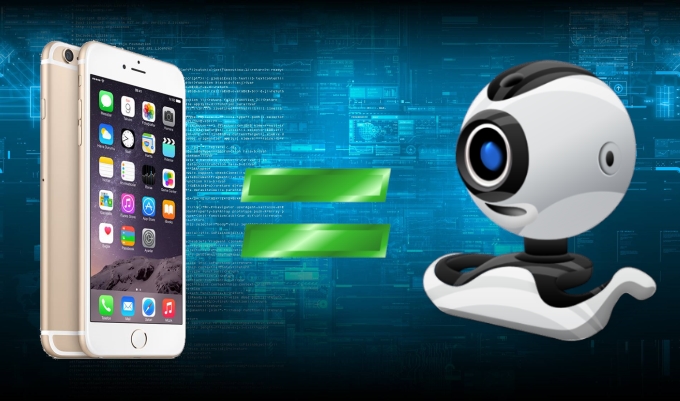 Sometimes, when you're away from home, you might tend to think of what is happening inside your house especially if no one is around to look after it. Perhaps, you want to make sure that your kid is safe with his or her nanny. Or you may have the need to make video chat online with your business partner or friends but your computer doesn't support camera.
In the scenarios stated, the best you can do is to have a web camera installed in your house. However, having a high-quality web camera is very expensive. So, why don't you just use iPhone as webcam since iPhone has become a frequently-used device for contacting and most of us own one or two? How can you get it done? You just need to have a good and proper tool. Here are the tools that you can use to turn your iPhone into a web camera.
3 Programs to Use iPhone as Webcam
Apowersoft iPhone/iPad Recorder
Apowersoft iPhone/iPad Recorder is an application designed for mirroring your iPhone or iPad to the computer which you can also use to record any activity displayed on the device. With that, you can activate its camera and place your phone to wherever you wish in order to capture everything that you want to see while mirroring the phone to your computer. You may then start recording what the camera is capturing. The good thing about this tool is that you just need to launch the camera and it won't occupy any space on your phone while recording. Instead, the recorded file will be saved on your laptop or desktop.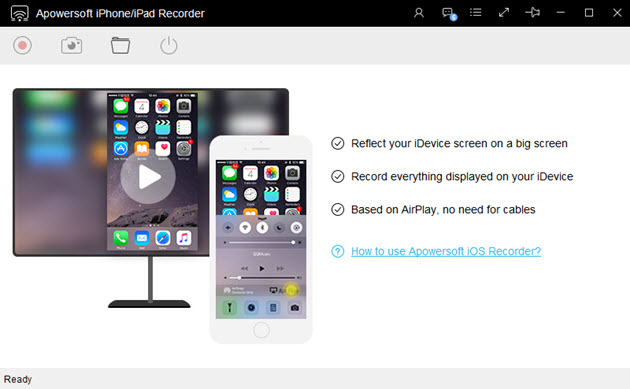 Here is how to use iPhone as a webcam with the help of this tool:
WebCamera
One more helpful tool that you can utilize is the WebCamera app. With this app, you'll be able to make your iPhone function as a webcam. This is helpful in case you don't have a camera to use for your video calls. You just need to install the app on your phone and a desktop application on your computer. Connect your iPhone on the downloaded app and you may then use old iPhone as webcam.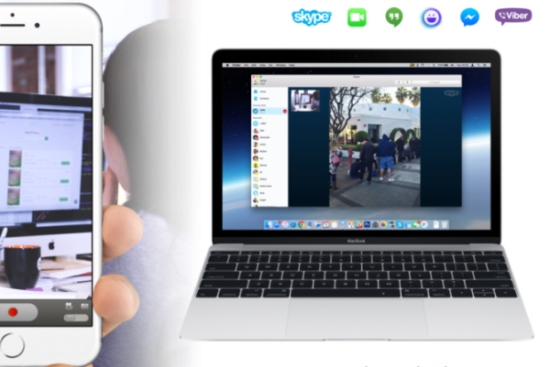 All you need to do is getting a WebCamera on the AppStore and then download the Desktop Client on your computer. Next, open the app on your phone and connect to the computer via WiFi connection. Once connected, you may start using it as a webcam. You can use it on Skype, Windows Live Messenger, Google Hangouts and other instant messaging apps. However this feature can cost you $4.99.
EpocCam
EpocCam is a virtual app that is available for iPhone and iPad users to use iPhone as webcam. It can record HD videos and save them on Mac or Windows operating system.
To use it, simply download the app on your iPhone and install EpocCam driver on your computer as well. Next, connect your iPhone on the computer using WiFi connection. Just make sure that both devices are connected with the same network. After that, open the desktop recording software and then go to "Tools" > "Options" > "Webcam radio button" > "EpocCam". You may now start using your iPhone as a web cam.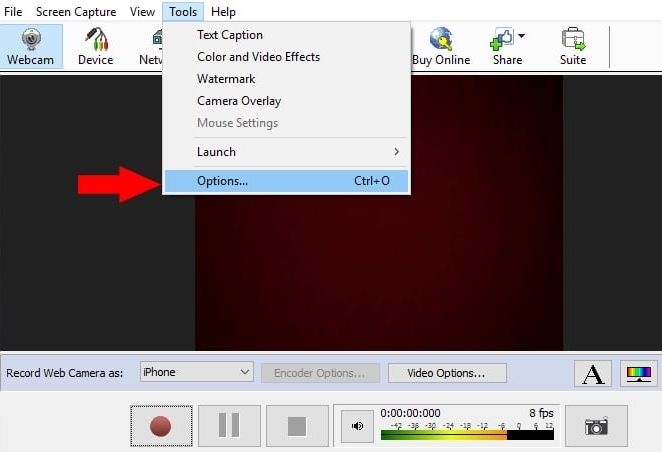 Conclusion
These are the best tools that can help you when you need to use iPhone as web camera. The three tools given are all very helpful and effective. However, if you want a tool that is hassle-free and easy to use, you may just use the Apowersoft iPhone/iPad Recorder tool. Firstly, it is easy to be used since you just need to mirror and record. Secondly, it functions as a mirror, a recorder, and you can also take a screenshot of your phone's screen with it. It will be your desired tool especially when you need to record live broadcasting video, video chat, app instructions, etc on iPhone or iPad.