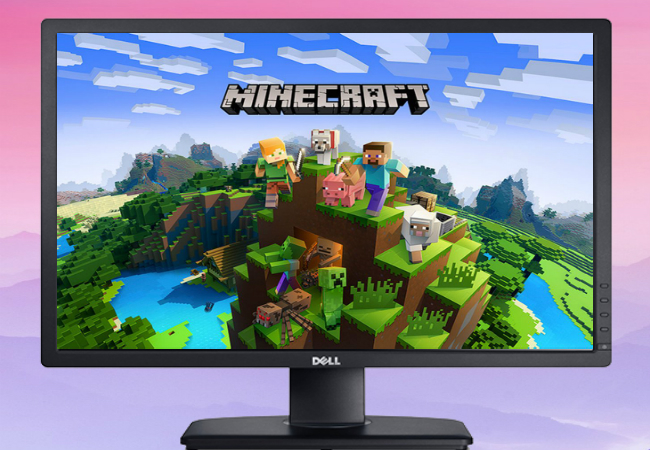 Minecraft is an sandbox game which was created by Markus Persson and developed by Mojang. This game has no specific goals and steps. Players can create their own experiences and go on different adventures while digging and building blocks. Every time a player starts a new game, it automatically creates a new Minecraft world. Besides, this game offers five game modes which includes Survival, Creative, Adventure, Hardcore and Spectator. On the other hand, you may get bored and want to try another one. Fortunately, there are numerous free games like Minecraft which you can download and play on your desktop and mobile devices. Let's find out below.
Free Games Like Minecraft
Castle Story
If you are fond of building castle, then try Castle Story. This is a creative voxel-based strategy game which can build and decorate your own castle using Bricktrons. Bricktrons need to protect themselves with their opponents which is the Corruptrons. Moreover, this game is designed for multiplayer, you can challenge your friends or ask them to join forces with them and defeat your enemies.
Compatibility: Windows, OS X, Linux, Android,iOS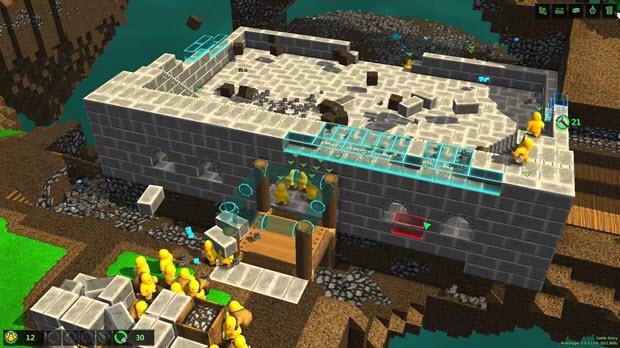 Roblox
Roblox is a well-known multiplayer online game like Minecraft which was launched in 2006. Similar with the Minecraft, players can build their own game and play different variety of games. Moreover, playing this game is creative since players can design a particular game. Besides, this game is created for all ages including the young children, as long as the parents supervise their children while playing. Users can enjoy great fun in playing this game and record Roblox games for sharing with friends.
Compatibility: Windows, Mac, Xbox One, Android,iOS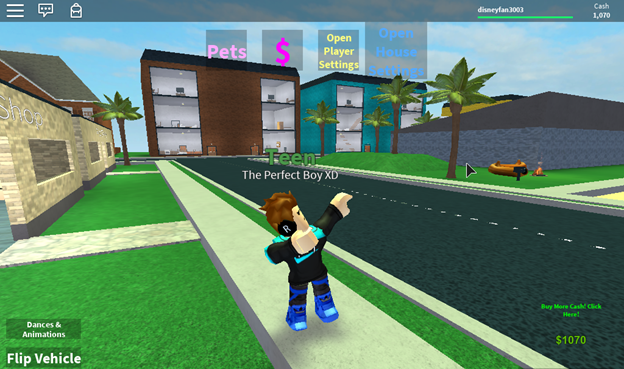 Stardew Valley
An alternative game which you can play similar to Minecraft is Stardew Valley. This game lets you build your own farm which was inherited with your grandfather. Players can raise different kinds of animals, grow crafts and a lot more. As you explore, you'll get a chance to level up in five different areas this include farming, fishing, foraging, combat and mining. Aside from that, you will be able to learn new things like cooking and crafting recipes.
Compatibility: Windows, Mac, Linux, Xbox One, Android,iOS, Nintendo Switch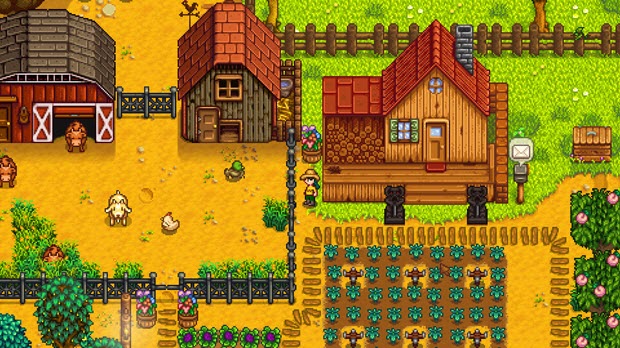 Trove
A game like Minecraft but free is Trove. This is multiplayer sandbox game which was developed and published by Trion Worlds. Players can discover and explore a new world with different adventures that filled of enemies, challenges, chest and so on. In addition, there are several characters and assume the role of a specific character with its play styles and abilities.
Compatibility: Windows, Mac, Xbox One, PlayStation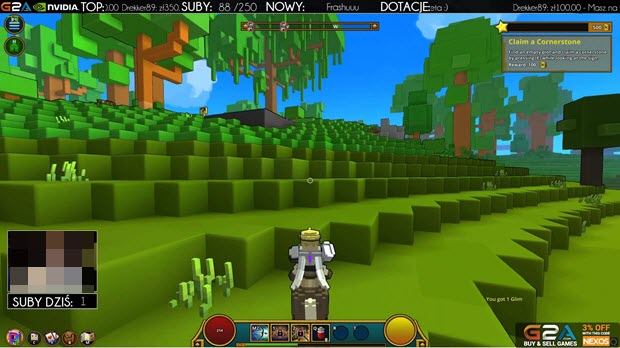 Starbound
Another is Starbound. This is an action-adventure video game which was developed and published by Chuklefish and it was released on July 2016. The main objective of this game is to gather resources which can be your materials in repairing your ship since it was damaged and you are lost in space. Meanwhile, players of this game can create their own story. Besides, there is no wrong way to play as long as you are having fun.
Compatibility: Windows, Mac, Linux, Xbox One, PlayStation 4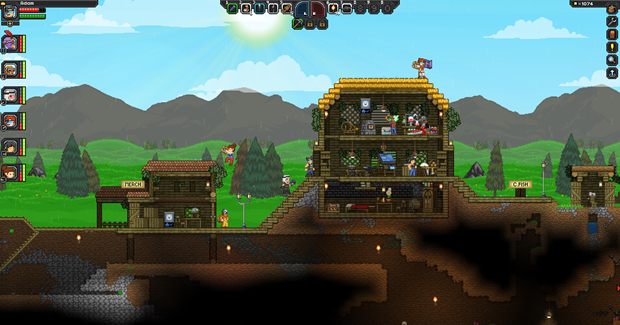 Terraria
Terraria is a 2D game like Minecraft for Android. This game is being popular for its exploration-adventure game play. Unlike the Minecraft, this game has its own story and point. You'll be able to experience boss fights, craft things, travel to numerous landscapes and mine things. Players can check out and try the free version. Once you are satisfied with the game, you can purchase it and play the full game.
Compatibility: Windows, Mac, Linux, PlayStation, Android, iOS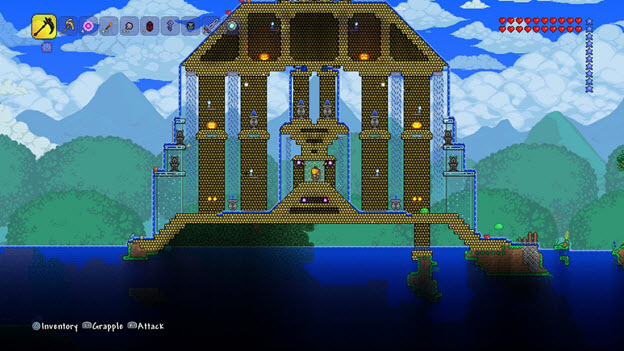 Cube World
Cube World is a sandbox game with a combination of adventure and exploration. This game is known for its cartoonish graphics. An endless world made out of blocks which lets you choose in four classes such as Rogue, Ranger, Warrior and Spirit Mage. Aside from that, there are various types of quests you should try this include Dungeon, Monster, Mini Quest etc.
Compatibility: Windows, Mac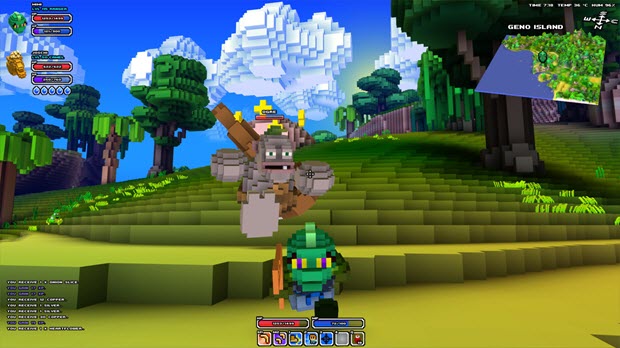 Lego Worlds
A Lego-themed sandbox game which allows you to build a 3D world. The game was developed by Traveller's Tales and published by Warner Bros. There are two game modes which is the single-player and multiplayer. This game lets you create anything that is made out bricks which you can imagine. Besides, you can explore using dragons, helicopters, motorbikes as well as gorillas. Also, players can unlock other treasures that can enhance their gameplay.
Compatibility: Windows, Xbox One, PlayStation, Nintendo Switch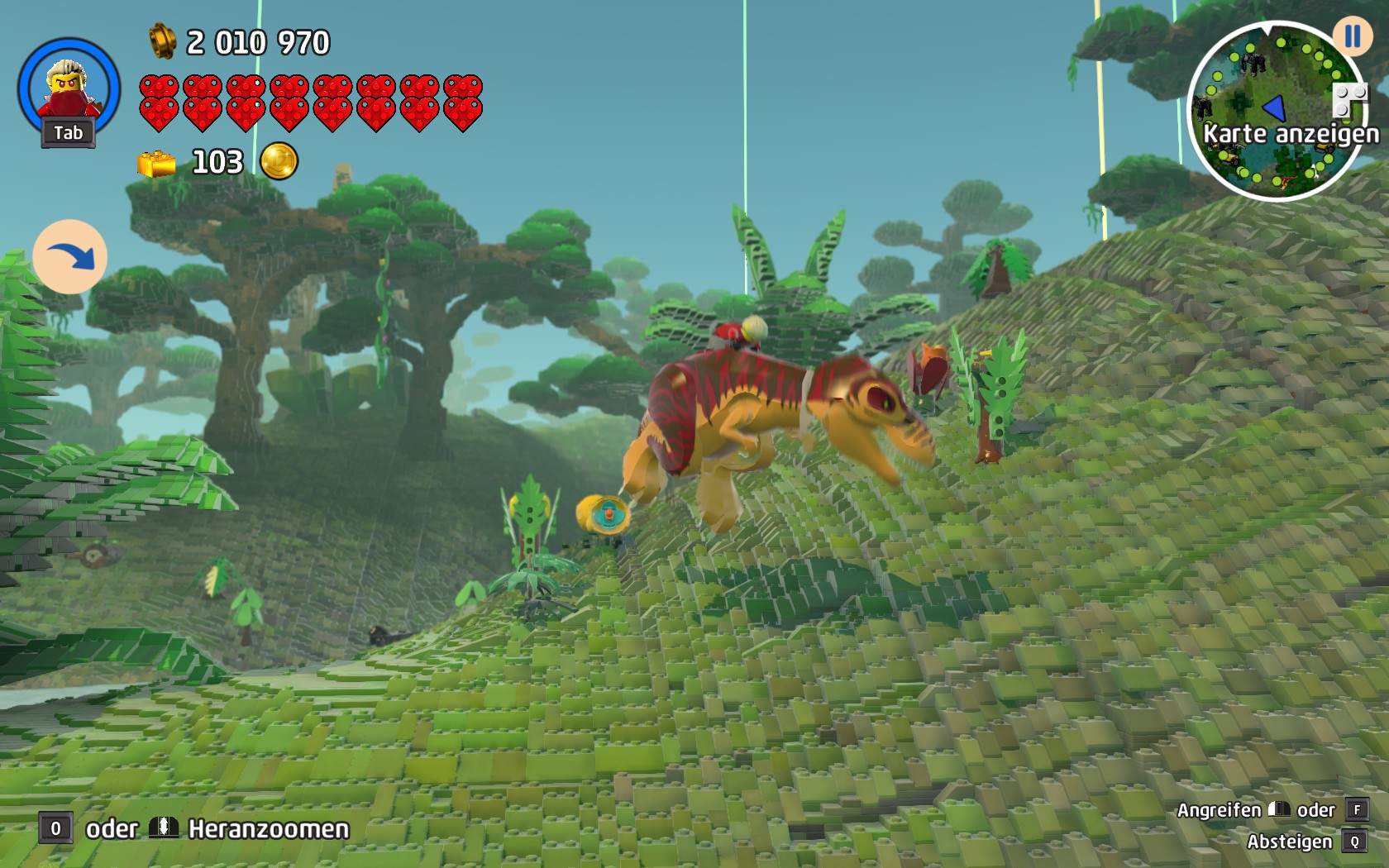 Craft the World
Craft the World is one of the amazing sandbox games like Minecraft for iOS. Gamers can experience and explore a world of populated by dangerous creatures, gathering craft, resources, armor and weapon and building a dwarf fortress. As you play the game, you can control the tribe of dwarves to attack enemies, build houses and other establishments and dig in some places.
Compatibility: Windows, Mac, Linux, iOS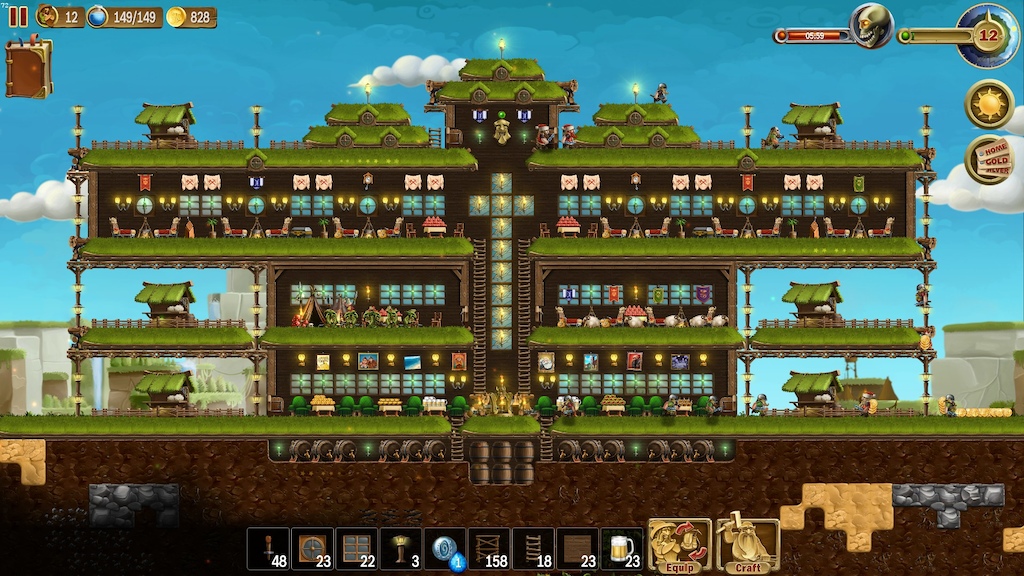 Junk Jack
Last on the list, Junk Jack. An action-adventure sandbox game wherein the aim of the players is to explore, survive and collects resources in an environment that full of treasures and hidden mysteries. Just like any other sandbox game, based on the players experiences they can create their own story since this game doesn't have objectives.
Compatibility: Windows, Mac, Linux, Android, iOS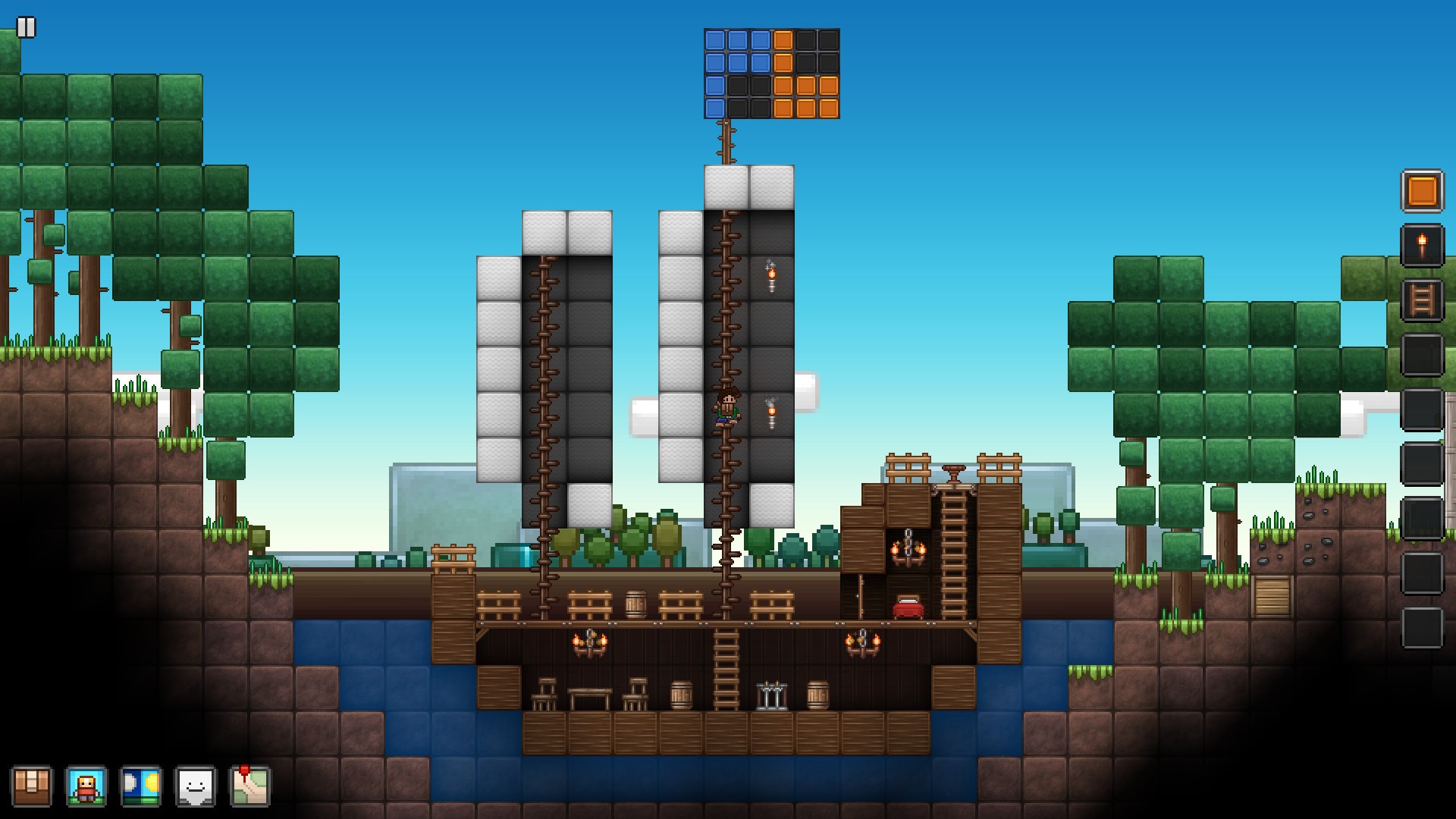 All the presented games will surely be fun and enjoy in playing. There are hundreds of games similar to Minecraft which are available in the internet today. However, the above mention games are the most commonly played games by millions of people. So, there is no reason for you to stop playing when you get bored in Minecraft.